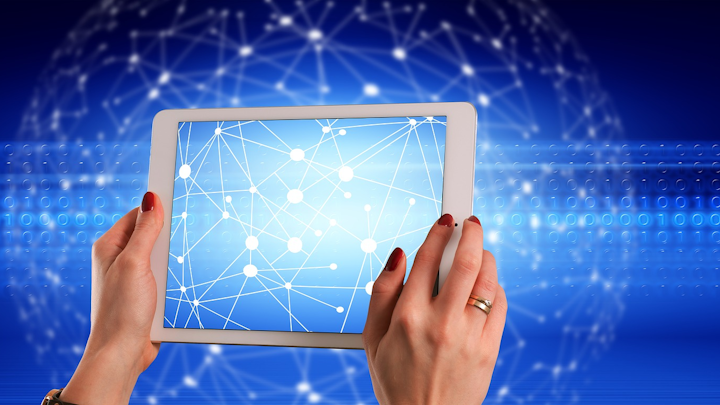 In Gartner's publication, Hype Cycle for U.S. Healthcare Payers, 2018, a "Health Data Curation and Enrichment Hub" is defined as "the technology capability that brings together data from across the consumer/citizen/patient health and wellness continuum and prepares the data for delivery to downstream consumption platforms, applications, analytics and 'things'. It automates the ingestion of data from all identified and permissioned sources; provides tracking and traceability; and manages identity, compliance and security. " 
Important aspects of such a hub are the ability to integrate data in batch or streaming, data quality and cleansing, master data management (MDM), and the ability to feed the final, single version of truth back to all source systems. That single version of truth must also be made available in a consumption layer for easy and optimized analytics access.
Building your hub
The advanced technology in such a system would curate data from the most reliable sources available, such as: ambulatory and acute Electronic Medical Record's (EMR'S), credentialing, Human Resources, enrollment, marketing, National Plan and Provider Enumeration System (NPPES), and the Center for Medicare and Medicaid Services (CMS). Organizations would be able to compare industry sources to consolidate and distribute transaction facts across mastered dimensions in order to provide a complete 360-degree view of the provider. While that mastered record would be replete with all the most accurate fields for a comprehensive record, the system would also need to maintain a data lineage – where all the data came from and its journey as it transforms into the final mastered instance.
It is also important to consider enriching provider data with longitude and latitude, so that organizations can take advantage of geospatial mapping technology, which has become more widely available and affordable. This allows insight into where your providers and groups are, as well as where they are not, and makes it easy to see underserved areas and opportunities for growth. Some geospatial technology also includes key demographics and social determinants of health that can be layered onto any of the displays, such as population growth, socioeconomic status, and healthcare spend. This can also be especially helpful in managing restrictive covenant agreements in competitive regions.
A bounty of benefits
Optimizing provider data is not easy, but it is a worthwhile investment with numerous benefits. I learned the hard way that physicians are trained as scientists in the use of data, and have an uncanny knack for remembering patients they have cared for. If you provide clinical outcomes or other metrics for which the patient attribution is incorrect, they can quickly spot these errors – which will ultimately erode their trust. However, if your organization has done the work of multi-source provider mastering and the metrics are always accurate, confidence and provider satisfaction are boosted and physicians become powerful, positive change agents. At an organizational level, some of the benefits include:
·  fewer missed payments and enhanced timeliness from payers
·  more significant presence in insurance directories supplied to covered persons
·  more accurate representation in national recognition
·  senior executives with more precise aggregated reports
·  analysts who are much more efficient and effective in all of their efforts.
·  improve ability to track and increase incentive payments
·  aid in productivity analysis
·  enhance recruitment and retention efforts
·  increase OR block scheduling and supply chain 
Return on investment (ROI) is always an important factor to consider, and there are several forms of ROI to contemplate that could offer  substantial cost savings:
·  accurate and complete provider data that flows to all critical systems
·  free up IT and departmental resources
·  reduce downstream system frustration
 Moreover, placing a greater emphasis on preventative medicine and value-based care models through accurate attribution of operational and clinical metrics can help increase current and future incentive payments. Being able to "crowdsource" all the best parts of provider data makes for an accurate, enhanced, and easy-to-use external provider search with specialty groupings, locations, bios, and videos – making your organization consumer friendly and increasing brand awareness and loyalty. 
With increased oversight of referral management patterns, it is easier to contain network leakage. The ability to analyze physician attribution internally and against all payers maximizes the opportunity for population-based reimbursement.  This is just the tip of the iceberg; there are many more reasons to tackle the provider data dilemma.
I have heard that the Practitioner Master File that we created almost 20 years ago still serves that organization well, but there are many payers and providers across the country that have not invested in this critical aspect of healthcare. With the modern technology alluded to by Gartner, these results can be sustainably achieved in weeks and months now, not years. It calls to mind a favorite Chinese proverb, "The best time to plant a tree was 20 years ago. The second-best time is now."